Angel Readings are for all ages and walks of life. Angels transcend all barriers of religion and spirituality to reach out to you in your hour of need. Whether it's affirmations of what you already know to be true, or revelations of things you need to be aware of, the angels always deliver.

An Angel Reading with Russell Forsyth will use methods designed to help connect with your angels for loving messages about your life. These sessions will leave you with a renewed sense of 'you're not alone' when it comes to dealing with the challenges that life offers.

Energy testing is part of every session, which can lead to insights and focused intentions. The Forsyth Crystal Light Table can be used in Soul Retrieval, Angel Readings, Crystal Release, Spirit Attachment sessions, manifestations, resolving health issue or anything that addresses your intentions. The use of Crystal Singing Bowls helps align energies while providing a relaxing and meditative environment.

Russell is certified as a Medium and teaches others how to connect with your deceased loved ones. Russell gives Angel Workshops and Medium Workshops, and you can listen to Russell Forsyth on the radio.

Purchase your own true Vogel Crystal wands and pendants along with amazing crystal wands cut by Lawrence Stoller from our Crystal Shop. Pendulums, crystal bowls and custom strikers, angel cards, Russell's meditations, books and CD's are also available from the Crystal Shop!

Schedule in-person or phone/Skype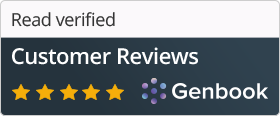 Home | Angel Readings | Crystal Release | Spirit Release | Forsyth Crystal Light Bed | Send $$$
Soul Retrieval | Angel Whispers | Spiritual Counseling | Workshops
Radio/TV | Russell's Journey | Casa Angeles Mountain Retreat
Shop the Crystal Shop | Russell's Blog | Testimonials | Pricing | Contact Me by Skype | Contact Me
© Copyright 2007-2015, Russell Forsyth, Angel Readings, Austin, TX
All Rights Reserved.